The Great Pizza Quest
MONDAY 27 FEBRUARY 2012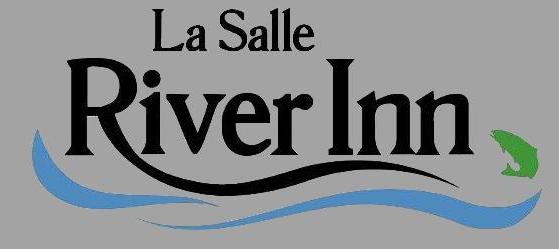 I realise this is not a pizza from within city limits, but I really feel like I need to get the word out on this one. And I also realise that opening a review like that reveals my bias a little too early, but this pizza is really that good.
La Salle River Inn is a family operated establishment, and while it is an inn, it only has four rooms of accomodation. However, the lounge and restaurant area is more than enough to accomodate a throng of hungry folk. Although I've only eaten the pizza from this particular place, I do have a certain nostalgia about it; the town it's located in is near my friends' farm which was, during high school, the extension of my home (the term 'second home' has too distant a connotation for what it truly was), thus we'd often get pizza from here. Very recently, I was re-introduced to the pie and reminded as to just how good it really is.
The pizza is made to order, and therefore fresh. The oven only does three pizzas at a time, so for large orders it takes a little longer, but it's definitely worth the wait - and not a very long one either. The crust is thin and crispy, but still tender; what's more is that it's wonderfully flaky and firmly holds its own amidst the toppings. The toppings are of good quality and spread generously. The pepperoni pizza had enough slices of pepperoni to flavour every bite quite well - and the slices themselves were on the thicker side of thin. The house pizza was a deluxe of sorts, with onions, green and red peppers, bacon, and pepperoni covered in melted cheese. It was delicious. And the pizza isn't extraordinarily greasy like you might think coming from a place like this, which is a good point for it indeed. The sauce has presence and the pizza is overall a mouthful of vibrant taste.
So if you're ever in the mood to go for a long-ish drive for some pizza, I strongly recommend going to the La Salle River Inn. In fact, I might even go so far as to recommend you go out of your way to try this pizza, depending on my mood. Because it really is that good.